M-Tech UK is an agency specialising in advanced solutions
Established in 1992, for 28 years M-Tech UK has been helping aerospace manufacturers identify the optimum solutions for their advanced engineering requirements. We represent a number of advanced principals and products that are seen as the future of aerospace technologies within the Aluminium and Titanium sectors with the UK and EIRE.
The principals we represent are all world leaders in their fields, involved in all current Satellite, Civil & Military aircraft programs. These include Boeing 787, Dreamliner, Eurofighter Typhoon, JSF, Bombadier "C" series (A220), AIRBUS A340, A400M, A380, A320 and the A350XWB.
With a focus on precision and high productivity aluminium and titanium extrusion and bar machining, Modig is also recognised by world leading car manufacturers for high speed, high quality automotive aluminium extrusions for electric vehicles. 
Our principals have a number of advanced technologies that are as seen as the future for aerospace and electric car engineering solutions: 
High Productivity Machine Tools
MODIG provide Innovative and Cost Effective machine tool solutions for the aerospace and electric car industries with high productivity horizontal and vertical machining centres.
More Information on MODIG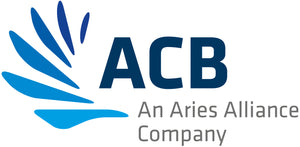 Metal Forming Specialists
ACB are renowned as Metal forming specialists for the aerospace industry in Sheet Stretch Forming, Elasto Forming, Super Plastic Forming and Linear Friction Welding.
More Information on ACB
Digital Manufacturing Providers
Multistation provide new and pre-owned stand-alone or turnkey packages of 3D devices for fablabs and academic facilities, non Metal additive manufacturing and metal additive manufacturing
more information on Multistation
Aerospace engineering Blog posts
Automotive aluminium blog posts